Get More from your Copier Company
April 9, 2017
/
/
Comments Off

on Get More from your Copier Company
If this is you have leased a copier from a leasing company before then you may have left with a bad taste in your mouth. Many copier leasing companies are a pain to deal with. They don't actually have your best interests in mind, and seem like they only see you as a dollar sign. We take a different approach at Denver Copier. We believe in honest service so that you can get more from your copier company.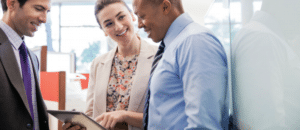 At Denver Copier we believe in getting you the most for your dollar. We want to save you money in the places that you don't need so we can focus on the things you do. We know that copier leases can be expensive and confusing, but we are here to make sure that you get the most from your lease.
A lease with Denver Copier is the best way to make sure you're getting the most out of your copier. We are the copier experts and we know how to stretch your dollar. We will work with you to make sure that you are getting exactly what you want for a great price. Bring in your old copier lease to a representative at Denver Copier and we can show you where you were ripped off before.
We also offer a number of other services to help your business succeed. Whether you need help with document management, managed print services, or security. We have a team of Xerox certified technicians available to help you with whatever problems you may encounter.
Stop selling yourself short. If you are going to be working with a copier leasing company then you should work with the best. Call us today at Denver Copier to start getting more from your copier company.