Upgrading your Copier Lease
March 3, 2017
/
/
Comments Off

on Upgrading your Copier Lease
The average copier lease lasts up to about 5 years. Technology can change severally in that amount of time. Big companies like Xerox are always trying to create the next great piece of office machines to push you forward. If you want to keep pace with the newest and greatest copiers, then you may consider upgrading your copier lease.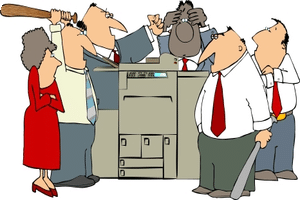 Your copier may be approaching the end of its lifespan, and your lease may be ending soon. If so, then this is the perfect time to call Denver Copier. We can help you find the newest copier lease to help take you to another level of productivity.
You may also have some time left on your lease. In so, it does not mean that you are unable to upgrade your copier lease. Copiers have a number of moving parts that wear out over time. The stress of moving thousands of prints will eventually lead to a need for some replacement. That's why even if you are only 3 years into your lease it may still be a good idea to think of upgrading your copier lease.
Denver Copier offered the best lease rates around on amazing products offered from companies like Xerox and Formax. We have the experience you need to get you the best copier lease at an affordable price. Call Denver copier today if you are thinking about upgrading your copier lease, and we know we can help you get what's right for you.