Why Are There So Many Copier Options?
October 18, 2014
/
/
Comments Off

on Why Are There So Many Copier Options?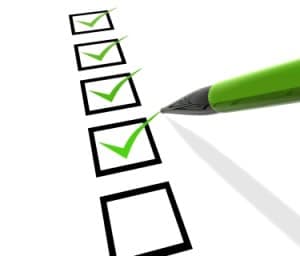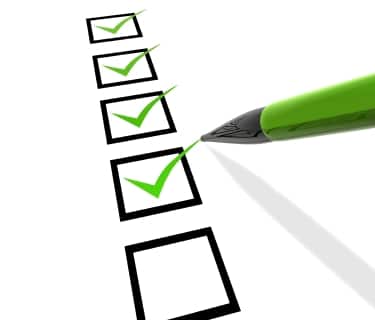 When a client calls our office, we are their trusted adviser to help them find a copier that will work awesome for their office and not be a source of continual frustration.  When looking at copiers, there are TONS of choices.  We work with a few brands, but no dealer really works with every brand.  Honestly, it doesn't really matter.  Most major manufacturers have copiers that are solid.  It is not generally like one is junk while another is amazing.  The skill for the copier rep lies in the ability to match the products they offer to the client they are speaking to.  If a dealer is a Toshiba dealer, there is probably a copier they can recommend that will work for you.  Same if they are Sharp, Canon, HP or like us, a Xerox Reseller.
So, the complication lies not in what brand to purchase, but what product from that brand will suit your needs.  If you love Ricoh, they probably have a copier that will work if you buy the right one.
What is frustrating for most potential clients we deal with is HOW MANY copiers are in the market.  If I am doing a quote, there are hundreds of copiers I may have to quote against (If you don't believe me I put a list of models from some major manufacturers and there are at least 400.  I didn't even bother to incl, Brother or Samsung as they generally fall into a different product class.  Do you really want to look at all your options, or do you want to work with someone who will help you find the perfect option for your company?
Here is a partial list of all the copiers you will need to check out if you really want to check out everything (There are a few laser printers on here, which have the same issues as the copiers in that there are many hundreds, if not thousands to choose from!
We are a Xerox reseller in Denver and would love to help you find a great copier for your office!
Okidata Copiers-
Okidata ES9465
Okidata ES9475
Okidata MB760
Okidata MB770
Okidata MC770
Okidata MC780

Ricoh
Ricoh MP C2003
Ricoh Aficio SP C242SF
Ricoh SP C250SF
Ricoh SP C252SF
Ricoh MP C2503
Ricoh Aficio MP C3002
Ricoh MP C3003
Ricoh Aficio MP C305
Ricoh Aficio MP C3502
Ricoh MP C3503
Ricoh MP C401
Ricoh Aficio MP C4502
Ricoh MP C4503
Ricoh Aficio MP C5502
Ricoh MP C5503
Ricoh MP C6003
Ricoh MP C6502
Ricoh MP C8002
Ricoh SP 204SFNw
Ricoh Aficio SP 204SN
Ricoh MP 2501SP
Ricoh MP 2553
Ricoh Aficio SP 3510SF
Ricoh SP 311SFNw
Ricoh MP 3053
Ricoh Aficio MP 301SPF
Ricoh MP 3353
Ricoh Aficio SP 4410SF
Ricoh Aficio MP 4002SP
Ricoh Aficio SP 5200S
Ricoh Aficio MP 5002
Ricoh Aficio MP 5002SP
Ricoh Aficio SP 5210SR
Ricoh Aficio SP 5210SF
Ricoh Aficio MP 6002SP
Ricoh Aficio MP 7502SP
Ricoh Aficio MP 7502
Ricoh Aficio MP 9002SP
Savin
Savin 917
Savin 920SPF
Savin MP 2501SP
Savin MP 2553
Savin SP 311SFNw
Savin SP 3510SF
Savin MP 3053
Savin MP 301SPF
Savin MP 3353
Savin MP 4002SP
Savin SP 4410SF
Savin SP 5200S
Savin MP 5002
Savin MP 5002SP
Savin SP 5210SF
Savin SP 5210SR
Savin MP 6002SP
Savin MP 7502SP
Savin 9090
Savin MP 9002SP
Savin SP C252SF
Savin MP C2003
Savin SP C242SF
Savin MP C2503
Savin MP C3002
Savin MP C3003
Savin MP C305
Savin MP C3502
Savin MP C3503
Savin MP C401
Savin MP C4502
Savin MP C4503
Savin MP C5502
Savin MP C5503
Savin MP C6003
Savin MP C6502
Savin MP C8002
Lanier
MP C2003
SP C252SF
SP C242SF
MP C2503
MP C3002
MP C3003
MP C305
MP C3502
MP C3503
MP C401
MP C4502
MP C4503
MP C5502
MP C5503
MP C6003
MP C6502
MP C8002
MP C2003
SP C252SF
SP C242SF
MP C2503
MP C3002
MP C3003
MP C305
MP C3502
MP C3503
MP C401
MP C4502
MP C4503
MP C5502
MP C5503
MP C6003
MP C6502
MP C8002
Canon
C1030iF
C250iF
C350iF
C2225
C2230
C5235
C5235A
C5240
C5240A
C5250
C5255
C7260
C7270
C9270 PRO
C9280 PRO
C9075S PRO
C250iF
C350iF
400iF
500iF
C2225
C2230
4225
4235
4245
4251
C5235
C5235A
C5240
C5240A
C5250
C5255
6255
6265
6275
C7260
C7270
C9270 PRO
8285
HP
MFP M476nw
M525dn
M712xh
MFP M575c
M575c
M375nw
CP4525dn
CP4025n Printer
M551xh
M521dn
M712n
M251nw
Lexmark
C792E
C792DE
C792DHE
C792DTE
X792DE
X792DTE
X792DTFE
X792DTME
X792DTPE
X792DTSE
C925de
C925dte
C950de
X925de
X950de
X954dhe
MS710DN
MS711DN
MS810N
MS810DN
MS810DE
MS810DTN
MS811N
MS811DN
MS812DN
MS812DE
MS812DTN
MX611DE
MX611DTE
MX611DFE
MX611DHE
MX710DE
MX710DHE
MX711DE
MX711DHE
MX711DTHE
MX810DE
MX810DFE
MX810DME
MX810DPE
MX810DTE
MX810DTFE
MX810DTME
MX810DTPE
MX810DXE
MX810DXFE
MX810DXME
MX810DXPE
MX811DE
MX811DFE
MX811DME
MX811DPE
MX811DTE
MX811DTFE
MX811DTME
MX811DTPE
MX811DXE
MX811DXFE
MX811DXME
MX811DXPE
MX812DE
MX812DFE
MX812DME
MX812DPE
MX812DTE
MX812DTFE
MX812DTME
MX812DTPE
MX812DXE
MX812DXFE
MX812DXME
MX812DXPE
X860de
X862dte
X864dhe
Konica Minolta
C224
C224e
C284
C284e
C364
C364e
C454
C454e
C554
C554e
C654
C654e
C754
C754e
215
223
224e
283
284e
363
364e
423
454e
501
552
554e
652
654e
751
754e
Sharp
MX-2610N
MX-2615N
MX-2616N
MX-2640N
MX-3110N
MX-3115N
MX-3116N
MX-3140N
MX-3610N
MX-3640N
MX-4110N
MX-4111N
MX-4140N
MX-4141N
MX-5110N
MX-5111N
MX-5140N
MX-5141N
MX-6240N
MX-6500N
MX-7500N
MX-B402
MX-B402SC
MX-C312
MX-C402SC
MX-M232D
MX-M264N
MX-M283
MX-M314N
MX-M354N
MX-M363
MX-M365N
MX-M453
MX-M465N
MX-M503
MX-M564N
MX-M565N
Toshiba
e-STUDIO2050C
e-STUDIO2051C
e-STUDIO2055C
e-STUDIO2550C
e-STUDIO2551C
e-STUDIO3055C
e-STUDIO287CSL
e-STUDIO347CSL
e-STUDIO407CS
e-STUDIO3555C
e-STUDIO4555C
e-STUDIO5055C
e-STUDIO5560C
e-STUDIO5560CT
e-STUDIO6540CG
e-STUDIO6560C
e-STUDIO6560CT
e-STUDIO6570C
e-STUDIO6570CT
e-STUDIO477SL
e-STUDIO527S
e-STUDIO2007
e-STUDIO2507
e-STUDIO2505F
e-STUDIO2505H
e-STUDIO306LP
e-STUDIO2306
e-STUDIO207L
e-STUDIO257
e-STUDIO306G
e-STUDIO307
e-STUDIO357
e-STUDIO456G
e-STUDIO457
e-STUDIO507
e-STUDIO557
e-STUDIO656G
e-STUDIO657
e-STUDIO757
e-STUDIO856G
e-STUDIO857