Xerox AltaLink vs Xerox VersaLink Copiers
April 11, 2023
/
/
Comments Off

on Xerox AltaLink vs Xerox VersaLink Copiers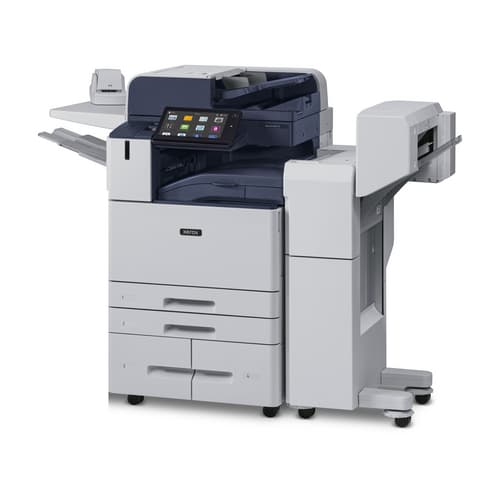 Choosing the Right Copier for Your Colorado Business: Xerox AltaLink vs. VersaLink
Introduction
At Denver Copier, we know how important it is for businesses in Colorado to have the right printer to run smoothly and handle documents well. The AltaLink and VersaLink lines of copiers from Xerox are two of the best on the market because they have so many great features and can do so much. The following article compares these two series, pointing out their differences and benefits, to help you decide which one is best for your business.
Xerox AltaLink Copiers
The Xerox AltaLink series is made for medium-sized to big businesses. It has high-performance copiers that can handle a lot of work. Some of the most important things about AltaLink copiers are:
High Volume Printing: AltaLink copiers are made for businesses that need to print and copy a lot of documents. On average, these copiers can handle printing up to 30,000 pages per month.
Superior Security: AltaLink copiers come with Xerox ConnectKey Technology, which gives them a wide range of security features to protect private data and stop people from getting in without permission.
Customizable Workflows: The AltaLink series lets you make your own workflows, which makes daily chores easier and makes you more productive.
Scalability: AltaLink copiers can be quickly upgraded to meet the needs of your growing business with the help of add-ons and accessories that you can buy separately.
Xerox VersaLink Copiers
The Xerox VersaLink line is made for small and medium-sized businesses and has copiers that are reliable and easy to use. Some of the best things about VersaLink copiers are:
Compact Design: VersaLink copiers are made to fit in smaller offices without sacrificing usefulness. This makes them perfect for businesses that don't have a lot of room.
Affordable Solution: Businesses that need a high-quality copy but don't want to break the bank can use VersaLink copiers.
Interface that is easy to use: The VersaLink copier's intuitive touchscreen interface makes it easy for workers to find their way around and use the machine effectively.
Mobile connectivity: VersaLink copiers are compatible with mobile printing and cloud services, so workers can easily print from their phones or tablets.
Which Copy Machine is Best for Your Business?
When deciding between Xerox AltaLink and VersaLink copiers, you should think about how big your business is, how much you print, and what features you need for your business.
The Xerox AltaLink series may be the best choice for you if you run a medium-sized or big business that needs to print a lot, needs advanced security features, and wants to be able to customize workflows.
On the other hand, the Xerox VersaLink line is a great choice for a small to medium-sized business that needs a small, cheap, and easy-to-use copier that can connect to mobile devices.
At Denver Copier, our goal is to help businesses in Colorado find the best copier option for them. We have many leasing choices for Xerox AltaLink and VersaLink copiers, so you can upgrade your office equipment without having to pay for it all at once. Contact us today to find out more about our leasing choices and to find the right copier for your business.