Xerox WorkCentre 7845i Copier Overview
April 6, 2017
/
/
Comments Off

on Xerox WorkCentre 7845i Copier Overview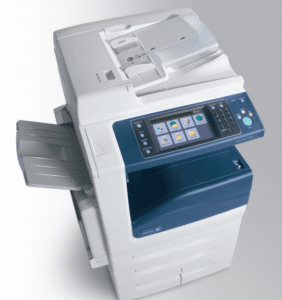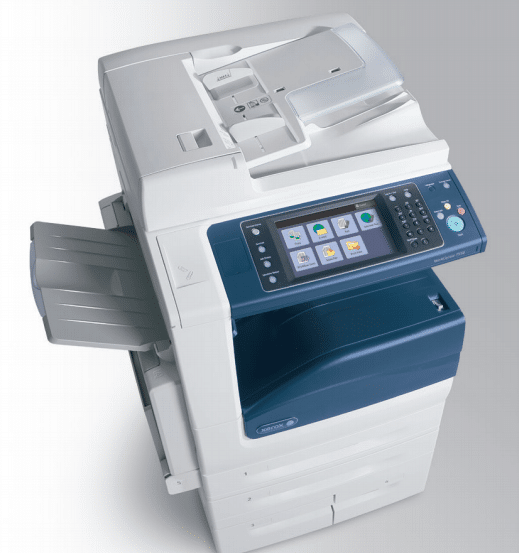 The Xerox WorkCentre 78XX Series copiers are our favorite in about the last 10 years.  The copiers in this family include the Xerox WorkCentre 7835i, WorkCentre 7830i, WorkCentre 7845i and the WorkCentre 7855i.  The last 2 digits refer to the copier speed.  So the WorkCentre 7845 is 45 pages a minute.
So what makes this copier special or different than other copiers in the same class – Say a Ricoh MP C4504SP, for example.  The Xerox with its LED technology allows for thick paper handling and extremely easy to swap out parts.  Really, the devices are fairly similar in our opinion.  The differences happen with your installation as well as who you choose to work with.
We pride ourselves on not charging 9 common copier company "extra" charges.  We have a network technician who can ensure your setup goes smoothly.  Xerox also does have a few interesting features.  These features on the Xerox WorkCentre 7845i include:
Easy ability to use dropbox or Google Drive
Thick paper – up to 300gsm
Low intervention LED engine (same quality as laser, but less issues)
Spare supplies on the shelf program
No nickel and dime charges
Copier contracts without service uplifts or escalation
We would love to work with your company if you are looking for a Xerox WorkCentre 7845i in Denver, or any copier.
Here is a Virtual Demo on the product.