Your Copier could be at Risk
September 4, 2017
/
/
Comments Off

on Your Copier could be at Risk
Copier's today are more powerful machines than ever before. We can connect from greater distances and accomplish more complex jobs than we ever thought possible. However, copiers can be a cyber-security risk, and few people take enough precautions when dealing their copiers.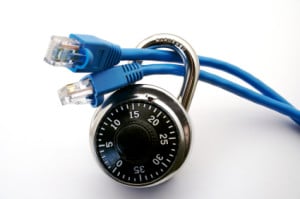 The weak point in todays' copiers is within the hard drive. All office copiers today contain a hard drive that can hold hundreds of Gigabytes of information. These hard drives help make the copiers the powerful machines that they are, but they also contain a lot of potentially harmful data.
One major function of the hard drive is to save copies of everything that passes through your machine. That means that every time something is copied, scanned, or printed, an exact copy of that document lives inside the hard drive.
You cannot protect your copier's hard drive by having network security. It does not do the same thing and cannot protect you from an attack on your hard drive. That's why the best copier companies are doing whatever they can to make sure you are protected like never before.
There are numerous security features available to those who need to protect their businesses information.
Encrypted Hard drives
User Permissions
Network Authentication
IP filtering
Encrypted PDF for scanning
Smart Cards
All of these options are available to help make sure your business is protected. Do the smart thing and make sure your copier is protected before it's too late.