How to Evaluate Document Archiving Software Solutions
December 19, 2015
/
/
Comments Off

on How to Evaluate Document Archiving Software Solutions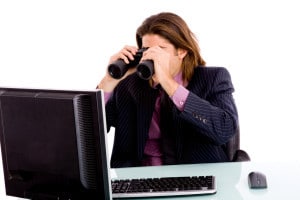 A good document management system can do a great deal in making your office more efficient. Using document archiving software is more cost-effective than storing old paper files, and the retrieval process is more streamlined. When you start comparing options for document archiving software for your business to implement, there are a few questions to ask yourself to determine which one best fits your organization's needs.
Software Types
There is an important distinction between two types of document archiving software. One type converts paper documents into electronic files. The other is designed to manage existing electronic documents such as databases and email archives. The first thing you will need to decide is which type will be most effective for your business.
Investing in document converting software will require a scanner, specifically a high-volume scanner if you have large backlogs of paper files. The process of scanning and saving is time-consuming; some organizations outsource this work to a scanning service, and you will need to determine if this option fits your budget.
Storage Capacity and Access
You will need to determine if your archiving software can grow with your business. Find how much data it can store, and ask the vendor about its upper limits in terms of numbers of documents. Also find out how many users can access the software at once; this is important if your organization is distributed over more than one location and more than one employee needs to retrieve electronic files at the same time.
Usability
Look at document archiving software packages in terms of user-friendliness. Will it be relatively intuitive for your employees to use, or will you need to invest time and money in training seminars? Is the day-to-day workflow logical and as efficient as possible? Ask for a demonstration of different types of queries with the software and how specific users are able to make their searches and quickly find the documents they need.
Document Security
Find out how many layers of security are in the document archiving software you are considering. Are there password options for administrators, groups, and individuals? Does the software have a secure encryption process that scrambles data and prevents intruders from making any sense of it? Does the software have an auditing feature that tracks who accessed which documents at a certain time? These are all important considerations when it comes to protecting any types of sensitive data.