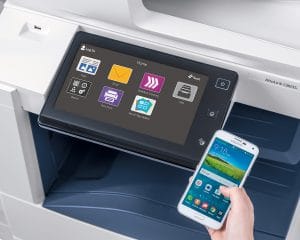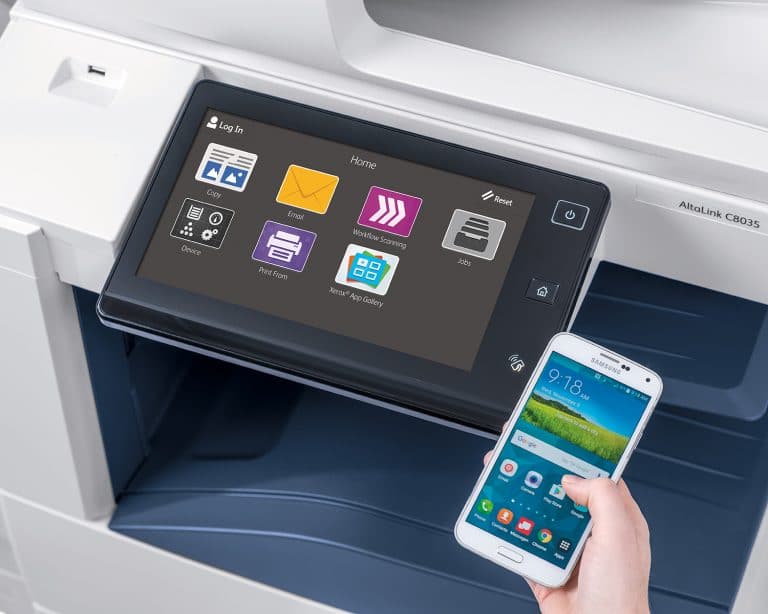 Denver Used Copier Sales and Leasing
We always have Used Copiers for sale here in the Denver Metro Area.  Maybe you need a copier for 6 months to a year and don't want to purchase a new copier, maybe you are a start up.  Regardless of your situation, if you need a used copier in Denver, we can help.
We sell Used Xerox Copiers, Used Canon Copiers, Used HP Copiers, and we make sure our technicians go through these machines before you ever make a copy.  All of our used copiers come with a 30 day on site warranty for free!
We don't believe that just because a lease is up, the life of a product is over.  There are often good years left in this equipment and if you are looking to help keep your budget costs low and the production of new equipment lower, we are here to help you.  We also have remanufactured toner for these devices to further help the environment (RE-Use)…
Xerox Altalink C8030 Copier – 30 Pages per Minute
Lease this copier for $139 per month for 3 years.  Low meter and lots of life left in this copier!  Shorten the lease term by going USED.
Xerox C8045 Color Copier
Similiar to the C8030, but faster and scans both sides of the page at the same time when scanning.  This is for larger offices.  Can support a bigger workgroup!  This one is $149/Month.
New Copiers for the Price of Used:
Xerox C405
Technically these are new, but at such an amazing deal, it will seem used for the prices you see!
This one, on a 5 year lease is only $60 per month.  The big difference between this one and the ones above is this can not do the 11X17 paper and the cost per print is more expensive on the service plan.  This works well for lower volume users (those printing like a ream or two of paper per month.
Please call us if you are in the market for a used copier in Denver!
Buying a Used Copier Without Expensive Monthly Maintenance
If you are in the used copier market, one of the thoughts you probably have is "should I get the monthly maintenance contract?"  Many people opt for the maintenance contract because they know if there is an expensive repair, they'll be unable to fix the copier themselves.  They may be a construction company, an auto dealership, an accountant or in some other line of business and they don't want to waste days trying to get their copier to function, they just want it to work.
Get protection included in your copier purchase
With Pahoda, we do not require you to enter into an expensive monthly contract.  We have a low cost maintenance contract that is included in the cost of the initial sale and covers you for 3 years.  We know many people want to "get it and forget it."  We have a used copier program that is perfect for someone who wants to purchase a copier without having to get an expensive monthly maintenance program.  You don't have to send us meter reads, you can just use your copier.
All you have to do is buy toner like you would have had you bought a used copier without a contract and we get you a solid copier maintenance program.  If you have multiple offices, that is cool, our program is nationwide!
How it Works:
Buy a used copier from Pahoda with the Copier Major Repair program guarantee and you get the assurance that you are not buying a lemon.  How?  You are covered in the maintenance.  You won't be responsible for mounting service call costs.  As long as you aren't abusing the copier (dumping coke, stabbing with a screwdriver, having major power surges in your building, you are covered.)
You will have the peace of mind knowing you will not have to suffer through a major repair bill on your used copier in the next year.
Why Buy Used?
Used copiers can cost 1/3 to 1/2 what a new copier costs and often can last 3, 4 or even 5 years.  When you are trying to reduce your copier costs without having invasive long term service contracts, this is a perfect plan.  You know you are going to get a great copier, service when needed, and you can buy remanufactured toner from us without voiding your warranty.
We are committed to your total satisfaction and are happy to help you with a new or a used copier purchase!