Spend the Dollars, Save the Headaches
April 21, 2017
/
/
Comments Off

on Spend the Dollars, Save the Headaches
Copier leases are expensive; there is no getting around it. However, working copiers and printers have become a necessity for almost every business. This has lead people to try and save money wherever they can. At Denver Copier we understand that you need to save money wherever you can, but when it comes to copiers, if you spend the extra money now, it will save you headaches later on.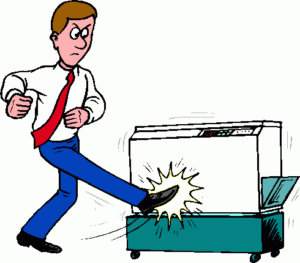 A copier should work reliably, while offering powerful results. It is a myth that you can receive the consistency and quality that you need by buying something from a big box store. A $200 printer will never be able offer the same benefits and power that can be expected from any number of professional Xerox products.
Eventually your $200 printer will break down and you will not have anyone to help you fix it. Those cheap printers are not meant for the high demand that businesses need on a daily basis. A Xerox WorkCentre product will last your for years and can handle the demands of a growing business.
At Denver Copier we believe in spending money in the right places. There is no substitute for the professional office products that companies like Xerox and Formax create. We know how important these office machines are to your success, which is why we offer leases at affordable prices.
We want to help you succeed, and the best way to do that is to get a reliable machine the first time. Call us today to get started with a copier lease that makes sense. Come in and see why Denver Copier is considered to be the copier experts.